Love Kennels
Staci (Marcia) Pearson

108 Fezell Road, Freedom, PA 15042

724-775-8692
Click on Picture to Enter Love Kennels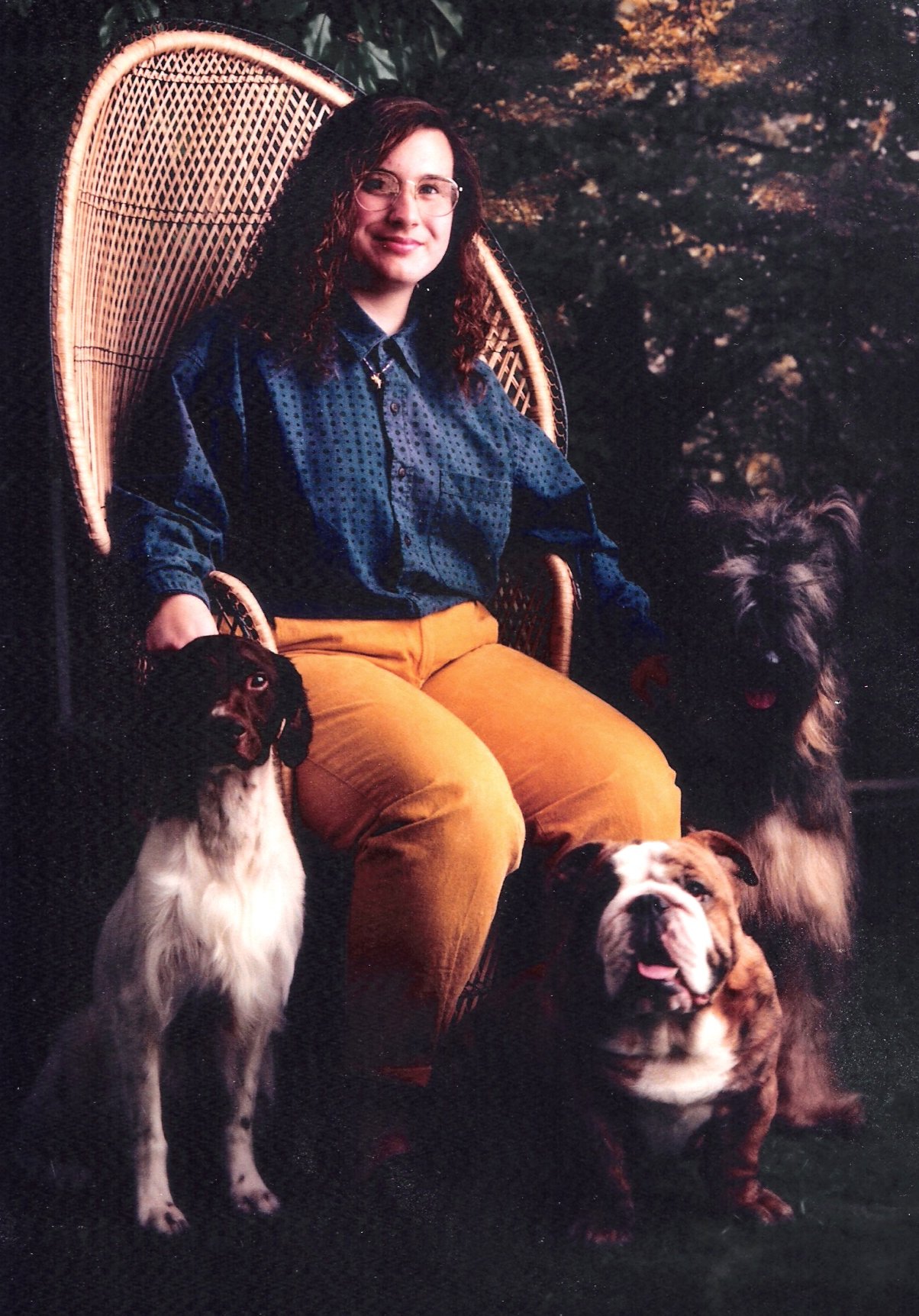 Lobo, Turk, Desi, Caryline (daughter '93)
Love Kennels came from a love of animals. We had cats, dogs and rabbits. As my three daughters grew-up, I started in obedience and then into conformation. Then after much learning, breeding.
The Old English Sheepdog was our first breed for about 8 years. Then I fell in love with the Briard with those teddy bear ears. I studied the breed for about 5 years and yes that was the breed for me. But then my oldest daughter wanted a big breed and we had no room, but a friend had a litter of Brittanys--it was the right color and she fell in love with her Brittany pup. While we were showing, my second daughter was spending a lot of time around the Bulldog ring. If we couldn't find her-- she was with bulldog people and this was her breed, so I started to learn about the breed. The third daughter has fallen in love with the Briard, but appreciates all the breeds. Now I have been in Bulls-Britts - Briards 25+ years and in the show ring 30+ years. I have gone to obedience and behavior seminars-- to learn more.
My daughters have moved on.
Each breed is a part of me.
My breeding program, health is first and temperament is second.
Membership:
Beaver County Kennel Club: over 25 yrs
Briard Club of America, Inc: over 25 yrs
The American Brittany Club: over 25 yrs
The Bulldog Club of America: over 25 yrs
Pennsylvania Brittany Club: over 25 yrs
New Castle Kennel Club: about 10 yrs